New Government partnership to support jobs and investment in Northern Territory
24 May 2021
Media Release
The Northern Australia Infrastructure Facility (NAIF) is progressing a new partnership to make it easier for proponents of smaller projects to access NAIF funds at a local level.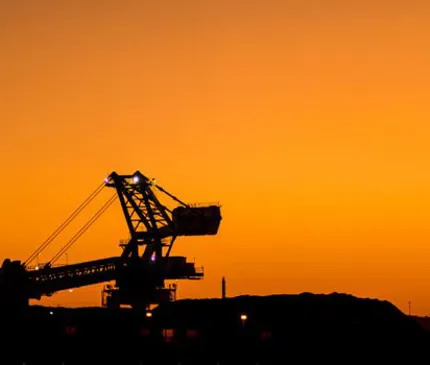 The Northern Australia Infrastructure Facility (NAIF) is progressing a new partnership to make it easier for proponents of smaller projects to access NAIF funds at a local level.
NAIF has agreed to work with the Northern Territory Government to use the Territory's Local Jobs Fund to 'on lend' NAIF funds to local proponents.
The NT Local Jobs Fund is an $189 million co-investment fund designed to support economically transformational projects and help Territory businesses with high growth potential to:
increase exports of goods and services both interstate and overseas, and
substantially increase local jobs and outputs to local markets, including where import substitution can be achieved.
Under the new partnership, potential proponents in the NT – including smaller projects – are proposed to be able to tap into NAIF funding through the NT Local Jobs Fund, providing more localised decision making on loan approvals.
Potential borrowers accessing NAIF funds through the NT scheme would also benefit from simplified public benefit and Indigenous Engagement requirements for borrowers.
The would be the first partnership funding arrangement for NAIF following the passing of changes to its legislation last week by the Australian Parliament.  The changes allow NAIF to be even more flexible, increase its risk appetite and widen the scope of projects eligible for NAIF funding.
Minister for Resources, Water and Northern Australia, Keith Pitt, said: "We've said we want to make the NAIF more nimble and flexible and this new partnership is the first example of NAIF's reforms working for the people of northern Australia.
"The Government's reforms will ensure the NAIF can play a key role in the continuing COVID economic recovery in northern Australia, driving more jobs and economic opportunities."
Welcoming the progression of the partnership with NAIF, NT Chief Minister Michael Gunner said: "The NT and Australian Governments have worked closely together to save lives and save jobs and now our partnership is backing in more local jobs for the Territory.
"The Northern Territory is applying the same urgency we took to our health response last year to job creation this year. The partnership with NAIF will add more funding to and encourage more investment and jobs in the Territory.
"I thank the Australian Government for backing in our local solutions for job creation – the Territory's Local Jobs Fund has invested $18 million in funding to businesses, has $40 million under active assessment and will create 540 direct and indirect jobs, contributing more than 200 million dollars to the growth of the economy."
NAIF CEO Chris Wade said: "We are delighted to progress with the creation of this new partnership with the Northern Territory's Local Jobs Fund. We believe the NT Local Jobs Fund has a strong alignment with NAIF's investment mandate and thank the NT Government for working with NAIF on this exciting scheme.
"The fund is well placed to be a NAIF financing partner because it has in place end-to-end capabilities to originate, assess, document and manage a portfolio of small to medium-sized loans and it also has a strong social and economic growth agenda in the NT."
NAIF and the Northern Territory Government have worked closely since NAIF's establishment, with NAIF offering loan funding (through full Investment Decisions) worth $697m to Northern Territory projects, supporting more than 3,000 jobs in the process.