Our Organisation
About Us
As the Australian Government's flagship financing agency for infrastructure in northern Australia, NAIF serves as a vital voice for the region. NAIF takes pride in representing northern Australia and advocating for its interests, ensuring that the region's priorities and concerns are heard and addressed at the national level.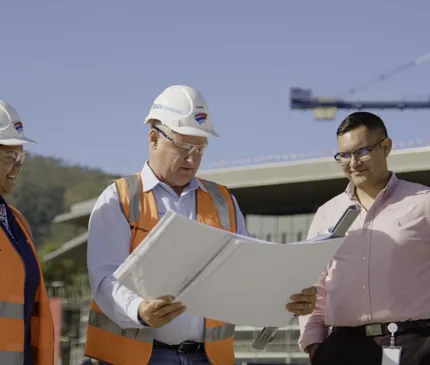 At NAIF we have a talented team of professionals with diverse backgrounds and extensive expertise in infrastructure financing, project management, investment evaluation, and regional development. They bring a wealth of knowledge and experience to their roles.
Our team shares a passion for northern Australia and possesses a deep understanding of the region. This familiarity allows us to recognise the area's vast potential and abundant opportunities. Our expertise in the unique challenges and characteristics of northern Australia helps guide investment decisions and support the sustainable growth of the region.
NAIF's projects in northern Australia stimulate economic growth by attracting private investment, fostering infrastructure development, and supporting various industries. These projects contribute to the region's overall economic prosperity and diversification.
NAIF collaborates closely with the governments of the Northern Territory, Queensland, and Western Australia to invest in projects that support the future growth of northern Australia. This partnership approach ensures responsible investment based on evidence and aligns with the long-term development goals of the region.
Our head office in Cairns allows the CEO and Executive to develop strong relationships across northern Australia. We also have employees located in Darwin, Townsville, Perth, Sydney and Brisbane. 
Find out more
Explore more about what makes NAIF a unique financier and access essential resources and information about NAIF's operations.