Sectors we support
Resources
The resources sector is a significant contributor to the northern Australian economy and plays a crucial role in the country's overall mineral resource production.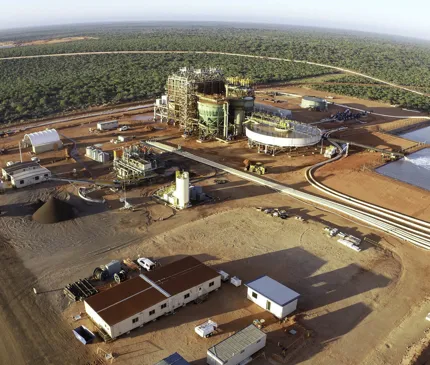 Northern Australia is known for its rich deposits of minerals, including iron ore, bauxite, gold and critical minerals. 
Key Deposits
The Pilbara region in Western Australia is one of the world's largest and most important iron ore-producing areas. It is home to massive iron ore deposits that are critical to global steel production. 
Northern Australia, particularly the Cape York Peninsula in Queensland, contains substantial bauxite reserves. Bauxite is a key ingredient in aluminium production, and several mining operations extract bauxite for both domestic use and export.
Northern Australia also has gold deposits, with operations ranging from large-scale mines to smaller, remote operations. Deposits of other minerals, including diamonds and rare earth elements, also contribute to the region's mining activities.
Critical Minerals
As part of the Australian Government's new Critical Minerals Strategy, NAIF will earmark $500 million of funding to develop critical minerals projects. Projects currently under consideration include developments in rare earths, vanadium, lithium hydroxide, high-purity alumina, and silicon.
NAIF's highly experienced mining finance team has a close relationship with the Critical Minerals Office and works alongside other government lenders including EFA and CEFC to provide whole-of-government solutions. The critical minerals sector is key to the government's transition to Net Zero, vital to Australia's strategic interests, and has the potential to boost economic development, particularly in northern Australia. 
View the Critical Minerals Strategy
Mining Infrastructure
The mining sector has driven substantial investments in infrastructure, including the development of railways, ports and roads to transport minerals from remote areas to export terminals.
The sector is a significant employer in northern Australia, providing jobs for local communities and contributing to economic growth. 
Environment and Sustainability
Balancing economic benefits with environmental protection is a critical consideration for sustainable mining in the region. Many mining operations in northern Australia are located on lands owned or managed by Indigenous communities.
Engaging with Indigenous stakeholders, respecting land rights, and providing economic opportunities for local communities are crucial aspects of responsible mining, and NAIF's Indigenous Engagement Program plays a significant role in this space.
The mining sector also drives research and innovation in areas such as resource extraction technologies, environmental mitigation strategies, and sustainable mining practices.
Overall, the mining sector in northern Australia is a multifaceted industry that plays a significant role in the region's economy, while also requiring careful management to address environmental, social, and economic challenges.
NAIF's resource projects are instrumental in shaping northern Australia's economic prosperity and global influence.
Find out more
Whether you're interested in understanding our investment process, exploring the Investment Act and Mandate that guide our decisions, utilising our Indigenous Engagement Strategy Toolkit, or seeking answers to frequently asked questions, we've got you covered. Click on our quick links in this section to discover more about our mission and impact.