...

Investment Proposal Template
Investment Proposal Template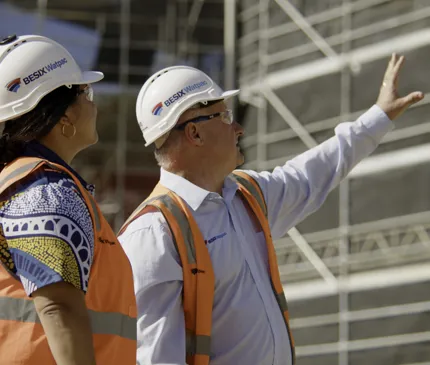 During the initial review phase, we will evaluate your project against our mandatory eligibility criteria. If NAIF concludes that the project has the potential to meet these criteria, we will undertake a Strategic Assessment, evaluating your project against our strategic assessment considerations. For eligible projects, we will prepare a Strategic Assessment Paper (SAP) and present it to NAIF's investment review bodies. 
When submitting an Investment Proposal, you should include information that NAIF may require to undertake due diligence, and for its board to make an Investment Decision. The due diligence process involves project, credit risk, environmental and social analyses, among other considerations relevant to making an Investment Decision.
Should project proponents require further details on the required format of Investment Proposals, please Contact Us.
Investment Proposal Template
Definitions in the Investment Mandate apply in this investment proposal template.
The Investment Proposal should be provided to NAIF in the format of a comprehensive information memorandum that includes but is not limited to, the following detailed information sections.
Project proponents should ensure that each of the relevant mandatory requirements and discretionary considerations set out in the Investment Mandate and NAIF Act are addressed. Please complete the tabled information requirements with cross-references to the sections of the Investment Proposal where each requirement and consideration is addressed.
The following standardised Investment Proposal format is intended only to provide guidance to project proponents. NAIF has the discretion to accept an Investment Proposal in an amended or altered format from the template, subject to, and depending on, the circumstances of a particular project or project proponent. Should project proponents require further details on the required format of Investment Proposals, please Contact Us.
Guidance on the format of an Investment Proposal
1.       Project Introduction
2.       Project Proponents, Sponsors and Project Participants
3.       Project Feasibility Studies
4.       Funding Plan and Capital Structure
5.       Requested NAIF Support
6.       Requested Loan Concessions
7.       Proposed High-Level Term Sheet
8.       Project Finance Risk Analysis
9.       Project Risk Assessment
10.    Project Technical Risk Assessment
11.    Key Arrangements and Appointments
12.    Environmental and Social (E&S) Analysis and Commentary
13.    Project Approval Status
14.    Industry Assessment
15.    Compliance with NAIF Mandatory Eligibility Criteria
16.    Identified Infrastructure Need
17.    Application of Australian Industry Participation (AIP) Plans
18.    Australian Government Building and Construction WHS Accreditation Scheme
19.    Other
20.    Summary
Project proponents are encouraged to review our process page, the NAIF mandatory eligibility criteria and our Frequently Asked Questions prior to providing NAIF with information. Based on a review of this information, if you believe your project might be eligible for NAIF finance, please email us the details of your project (including scope, size and status) at: naif@naif.gov.au. A member of our team will be in touch with you as soon as possible.
Find out more
Whether you're interested in understanding our investment process, exploring the Investment Act and Mandate that guide our decisions, utilising our Indigenous Engagement Strategy Toolkit, or seeking answers to frequently asked questions, we've got you covered. Click on our quick links in this section to discover more about our mission and impact.