Reforms
The Northern Australia Infrastructure Facility is focused on driving economic activity and job creation in northern Australia.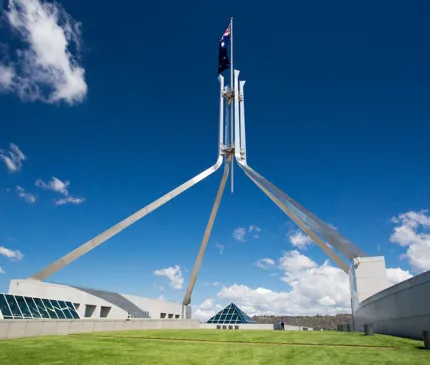 2023 Reforms
The Northern Australia Infrastructure Facility Amendment (Miscellaneous Measures) Bill 2023, was passed by the Federal Government in June 2023. The amendment provides NAIF with an additional $2 billion allocation, taking the total financing available for infrastructure projects to $7 billion.
The NAIF can also now support economic development in the Indian Ocean Territories communities of Christmas Island and the Cocos (Keeling) Islands.
2021 Reforms
The Northern Australia Infrastructure Facility Amendment (Extension and Other Measures) Act 2021 was passed in May 2021. NAIF was extended for a further five years to 30 June 2026. A new Investment Mandate was also issued.
Some of the key reforms to NAIF include:
An expanded definition of infrastructure and focus on financing development rather than just construction.
Expanded geography to include the Shire of Ngaanyatjarraku in Western Australia
A broader definition of public benefit.
NAIF provided with expanded debt tools, including the ability to provide letters of credit, guarantees and lend in foreign currency.
NAIF can provide finance for smaller loans, through working with financing partnerships.
NAIF can provide equity finance, subject to a cap of $50m per investment and being non-controlling stakes.
NAIF can provide financing directly to proponents rather than via the States or Northern Territory, under certain circumstances.
Finance for Small Loans
The reforms include steps to help improve access to NAIF finance for proponents seeking smaller loan sizes (i.e. between $1 and $10m) across sectors crucial to the northern Australia economy – ranging from energy, resources, agriculture/water, social infrastructure, or transport.
Using a 'localised' approach, under the reforms NAIF will seek to establish a range of partnerships across northern Australia with regional financiers who will provide NAIF funding directly to small-scale proponents seeking investment.
Proponents would benefit from more localised decision making on loan approvals and potentially simplified public benefit and Indigenous engagement requirements.
NAIF is in discussion with a range of financing partners across northern Australia. The first of these is the Northern Territory Government's Local Job Fund targeting providing smaller loans in the Northern Territory.
As partnerships are formed, additional information and links to the financing partner programs will be provided on the NAIF website.
Find out more
Whether you're interested in understanding our investment process, exploring the Investment Act and Mandate that guide our decisions, utilising our Indigenous Engagement Strategy Toolkit, or seeking answers to frequently asked questions, we've got you covered. Click on our quick links in this section to discover more about our mission and impact.