Airport Development Group
Airport Infrastructure and Upgrades
Discover how NAIF's $150 million loan is transforming Darwin, Tennant Creek, and Alice Springs airports, increasing operational capacity, creating jobs, and driving exports. This investment will have a lasting impact on the Northern Territory's economy and Indigenous engagement.
Investment Decision
January 2019
Sector
Transport & Logistics
Location
Darwin (Garramilla), Tennant Creek (Jurnkkurakurr) & Alice Springs (Mparntwe) Airports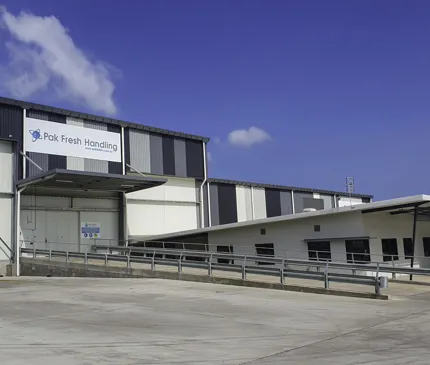 LOAN DETAILS
NAIF Loan Amount up to
$150m
Total Project Value
$300m
Length of Loan
20 years
PUBLIC BENEFIT
$127m
Forecast Jobs
198
Project Status
Financial Close
NAIF's loan will help expand airport facilities at three Northern Territory airports and support the development of the Territory's export potential, particularly for agricultural products.
Background
The Airport Development Group (ADG), is a prominent infrastructure management company headquartered in Darwin in the Northern Territory. ADG owns and oversees a diverse range of infrastructure assets, including airports, hotels, and aviation and commercial buildings. 
With a strategic focus on expansion, ADG has ambitious plans to extend into Western Australia and Queensland, solidifying its position as a leading player in the industry. The company is owned by superannuation fund managers IFM Investors and Palisade Investment Partners.
ADG is dedicated to creating and managing infrastructure assets that cater to the evolving needs of communities.
Project overview
The project investment will increase the operational capacity of each airport, create jobs, drive new export opportunities into Asian markets, boost the Northern Territory's tourism potential, and support energy security for businesses and residents in the north.
The project includes:
Freight, cold storage, and an export/import hub at Darwin International Airport
Solar arrays at Darwin, Alice Springs and Tennant Creek airports, servicing local communities and the airports
A proposed off-airport multi-user battery storage in Darwin
The resurfacing of Alice Springs Airport's runway, taxiways and apron, as well as installation of new runway lighting.
How we helped
NAIF's ability to provide concessional tenor and pricing will enable the acceleration of the development of these important facilities, which generate significant public benefit.
Public impact
Independent analysis forecasts that the infrastructure funded by NAIF will support up to 980 jobs in the construction phase, 500 indirect jobs through the supply chain and more than 142 new ongoing operational positions. The most recent media release relating to NAIF's support for ADG can be found here.
Indigenous Engagement
Traditional owners of this land
The Larrakia, Warumungu and Arrente people
Airport Development Group operates three airports located at Darwin, Tennant Creek and Alice Springs, on the lands of the Larrakia, Warumungu and Arrernte peoples. 
The Larrakia people are the Traditional Owners of Garramilla (Darwin) region where Darwin International Airport is located. The Larrakia people traditionally inhabited lands that extend from the Cox Peninsula in the west, towards Gunn Point in the north, towards Adelaide River in the east, and towards Manton Dam in the south. Their lands extend over Darwin and Palmerston, which are the two largest cities in the Northern Territory. 
The Warumungu people are the Traditional Owners of Jurnkkurakurr (Tennant Creek) where Tennant Creek Airport is located.  
The Warumungu people traditionally inhabited lands that covered a large portion of the western side of the Barkly Region, extending from the town of Tennant Creek in the west, towards Alroy Downs Station in the east. The Stuart and Barkly Highways, both important road routes in the Northern Territory, traverse through and connect on Warumungu country. 
The Arrernte people are the Traditional Owners of Mparntwe (Alice Springs) where Alice Springs Airport is located. The Central and Eastern Arrernte people have traditionally inhabited the lands closest to Mparntwe, and their lands extend from Mparntwe and the East MacDonnell Ranges in the west, towards the Ross River to the east, extending along the eastern reaches of the Todd River.
Indigenous Engagement Strategy Commitments
The Airport Development Group (ADG) recognises the importance of engaging with the Larrakia people and local Indigenous stakeholders throughout their project deliveries. They have made a commitment to maintaining regular engagement and providing cultural awareness training to their employees. This ensures that their projects uphold the utmost respect for Indigenous culture and traditions. 
In addition to this, ADG has undertaken various community development initiatives. They have partnered with the Larrakia Nation Aboriginal Corporation to create the Gurambai Cultural Experience, situated along the scenic Rapid Creek foreshore. Furthermore, they have introduced a digital Welcome to Country, coinciding with the commencement of new international flights at Darwin Airport. 
ADG has set a noteworthy target of 10% Indigenous employment for all NT Airport Infrastructure Package projects. They actively collaborate with Indigenous employment agencies, seeking opportunities for best-practice employment approaches, mentorship, and capacity building. 
ADG remains steadfast in their commitment to prioritise Indigenous employment and training, fostering partnerships with Indigenous engagement experts and employment service providers to ensure success.
Indigenous Engagement Strategy
Outcomes
As of August 2023, the Airport Development Group (ADG) has exceeded its employment and procurement targets during the construction phase of the freight and cold storage project. This achievement underscores their commitment to fostering economic growth and inclusivity. 
Moreover, ADG has taken a proactive step by establishing the Indigenous Training Academy. This academy serves as a platform for creating employment and training pathways, particularly in collaboration with hospitality and retail outlets at Darwin Airport. 
In support of Indigenous education, ADG has sponsored an Environmental Sciences scholarship worth up to $10,000 in partnership with Charles Darwin University. To further enhance their Indigenous engagement efforts, ADG is also actively working on developing an Indigenous Procurement framework. This framework is designed to boost Indigenous procurement across their business by enhancing engagement and reporting processes. 
In fulfilling their commitments to Indigenous engagement, employment, and procurement, the Airport Development Group has not only successfully delivered projects but has also made significant contributions to the economic and social development of Indigenous communities in the Northern Territory.